Corporate teambuilding that is like nothing else you will find in Dubai!
A Goal seminar in the middle of the desert at sunset
The importance of having clear goals has been proven in research again and again! "Achieve budget" might not be the most inspiring goal but for many companies in UAE it is the only clear goal they have. Now you can change that! Bring your team out in the desert and work on setting truly inspiring goals that will pull all of you forward to a better future!  Putting a clear, good vision together requires much reflection. To reflect in a conference room leads to a tedious goal! We have therefore moved out of our conference room to the desert in Dubai! Together as a team, you will brainstorm your future, obstacles to get there and the action plan to overcome them. Doing this in nature changes everything. I'd like to welcome you to a seminar that will be an unforgettable evening for you and your company!
'Enjoy the present and create your future' "We had the opportunity to do this during our desert excursion! Thanks for an unforgettable evening. This was the best evening of the entire Dubai stay." Karl Sundstrom Industry and Commerce Marketing Department


How it works: After an adrenaline-filled journey up and down the sand dunes, you arrive in a valley where we have laid out rugs. Here we start with a 45-minute inspirational lecture and teach you everything you need to know about the art of setting goals.

After the lecture, participants get the chance to brainstorm as a team the future of the company. You will work on making the company goals more attractive, look at obstacles and as a team brainstorm all the actions that should be taken to reach your company goals. The unique environment contributes to innovative ideas. After the team has brainstormed each participant will set their own goals while the sun goes down. After sunset, we summarise and conclude with dinner under the stars.

Further Details:
- Duration - The seminar is 4-5 hours but the participants are welcome to stay as long as they like
- Price is 10,000 AED per group discussing individual goals ( Price for the seminar).
- Tailor made to fit your company: 12,000 AED ( Price for the seminar).
- The cost of the desert safari and dinner will be 400 AED per person (dune bashing is optional)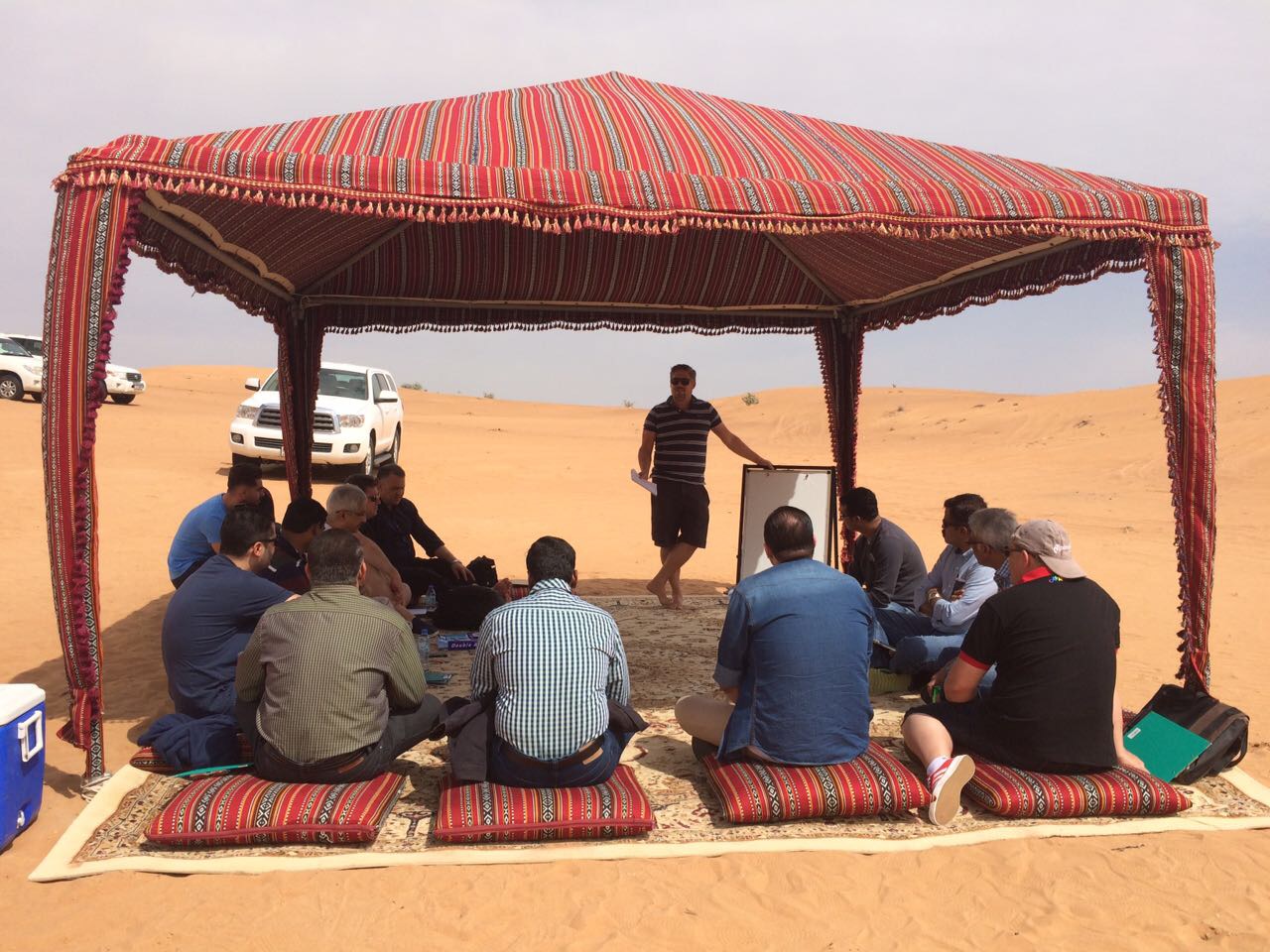 '"Brainstorming session in Dubai desert, a perfect training for our team. Thank You Oskar Andermo for sharing your knowledge and experience. I recommend and encourage everyone to take part of this wonderful experience." Mowaffaq Balish, Commercial Director, Middle East, Caparol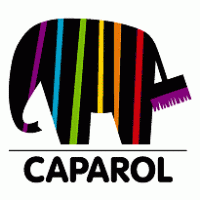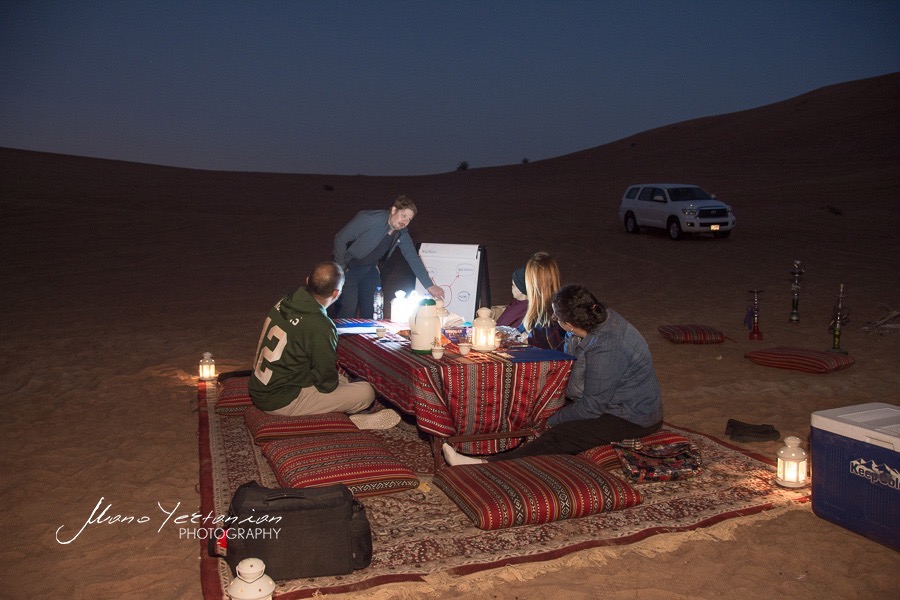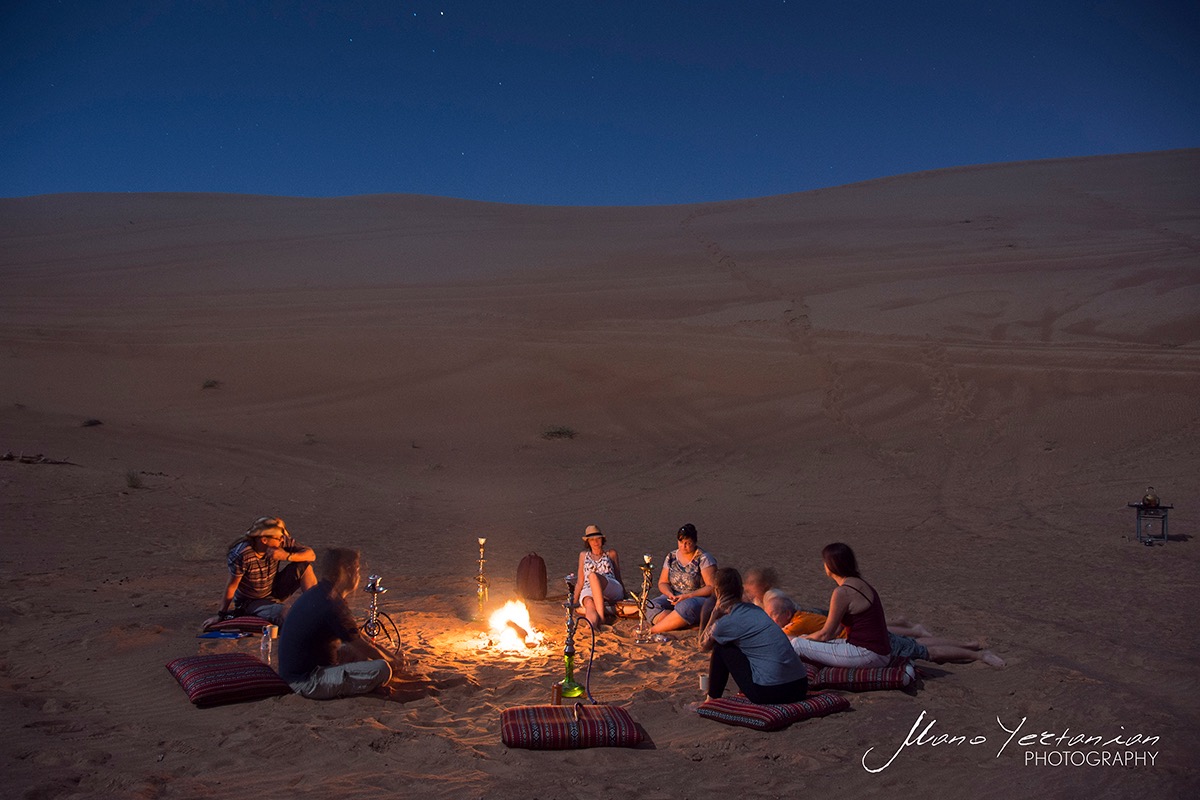 Oskar Andermo: Oskar Andermo has worked with goal setting since he was 18 years old. In 2011 Oskar became certified in mental training where goal setting is a big part. Oskar is also a certified coach and NLP Practioner. He is also a business coach and works with events, conferences and lectures.